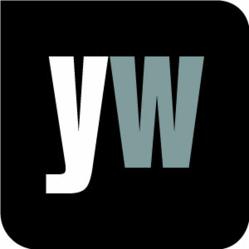 London, UK (PRWEB UK) 13 April 2013
According to WHO, vitamin A deficiency (VAD) is a public health problem in more than half of all countries, especially in Africa and South-East Asia (http://www.who.int/elena/titles/vitamina_fortification/en/). VAD hits young children and pregnant women in low-income countries hardest, causing blindness, disease and death from severe infections, such as diarrhoeal disease and measles.
WHO reports, "To successfully combat VAD, short-term interventions and proper infant feeding must be backed up by long-term sustainable solutions. The arsenal of nutritional "well-being weapons" includes a combination of breastfeeding and vitamin A supplementation, coupled with enduring solutions, such as promotion of vitamin A-rich diets and food fortification."
With this in mind, Yourwellness Magazine investigated vitamin A, and other vitamins, to see what health benefits they provide, and whether diet or supplementation is best. The article notes that whilst diet is the primary way people should get their nutrients, "It's not always possible to live as healthy as we'd like, especially when our lives go through busy periods that could result in sleep deprivation, eating infrequently and choosing high sugar foods so we can get a quick energy fix. This is when supplements can come to our aid."
The article added that this is only an option when diet is not enough, and a doctor should always be consulted before any supplements are taken. The article explained the health benefits and best sources of three major vitamins:

1.    Vitamin A. Strengthens immune system and prevents blindness. Found in milk, oily fish, eggs, cheese and yoghurt, as well as supplements. 0.6mg a day is recommended for women and 0.7mg for men.

2.    B vitamins. Provide energy, protect nervous system and moves oxygen through the body. Found in leafy green vegetables, eggs and fortified breads and cereals, as well as supplements.

3.    Vitamin C. Prevents cell damage and strengthens immune system. Found in citrus fruits, potatoes, broccoli and Brussels sprouts, as well as supplements. Must be consumed daily.
For more information, visit the gateway to living well at http://www.yourwellness.com.