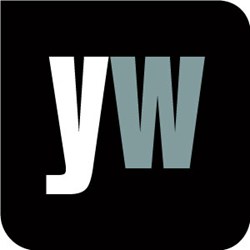 London, UK (PRWEB UK) 25 July 2013
According to figures gathered by the Stroke Association, reported 12th on the June, blood pressure levels in Worcestershire are amongst the highest in the country, which means residents are more at risk of having a stroke. As a result of finding that the county has the second highest blood pressure levels in the West Midlands and the eighth highest in the UK, the Stroke Association has urged people to review their lifestyles to lower the risk. This includes measures such as cutting down on the amount of saturated fat and salt in their diets, increasing the amount of regular exercise they do, quitting smoking, losing weight if needed and reducing stress levels. (http://www.redditchstandard.co.uk/2013/06/12/news-County-residents-more-at-risk-of-stroke-73917.html)
With this in mind, Yourwellness Magazine looked at ways to reduce blood pressure through diet. According to Yourwellness Magazine, "High blood pressure can be greatly improved using a nutritional approach." Yourwellness Magazine outlined six basic rules for lowering blood pressure, as well as balancing blood sugar levels and losing weight (http://www.yourwellness.com/2012/01/nutrition-and-high-blood-pressure/):
1. Reduce Sodium (salt) – Read food labels for the sodium content and try to eliminate processed meats like ham, bacon, salami, and hotdogs, cheese, cheese spreads, packet sauces and gravies and ready-meals.
2. Increase Potassium – Emphasise potassium-rich foods such as bananas, avocado, sweet potatoes (with skin), Brussel sprouts, spinach, broccoli, plain low-fat yoghurt, beetroot and beet leaves, celery, beans and lentils, parsley and sage.
3. Consume more Omega 3 Fatty Acids – As well as being great sources of omega 3s, many foods are also high in potassium. Choose salmon, tuna, mackerel, sardines, flaxseed, pumpkin and sunflower seeds to get a double dose of heart healthy nutrients.
4. Eat fewer Grains – Avoid refined and starchy carbohydrates like white bread, pasta, rice, potatoes and all flour products like pastries, cakes, biscuits and crackers.
5. Eliminate Sugars – Don't touch sweets, fizzy drinks and chocolates, and try to avoid caffeinated drinks.
6. Stop eating 'Trans' fats – Trans fats drive up levels of LDL cholesterol whilst lowering levels of the heart protective HDL cholesterol. They also damage the lining of the arteries, which leads to hardening and thus high blood pressure.
To find out more, visit the gateway to living well at http://www.yourwellness.com, or read the latest issue online at http://latestissue.yourwellness.com.
Question by : Are Brussell Sprouts a low GI vegetable and healthy for a diapetic to eat?
Good for a diapetic?
Best answer:
Answer by ro55rich
Pat Visar has several answer tonite. Now this answer is YES to brussel sprouts. They are good. They are usually in a package.
Add your own answer in the comments!
DIM-plus contains deiindolymethane, a phytonutrient found in cruciferous vegetables including broccoli, brussels sprouts, cabbage, cauliflower and kale
Nature's Way
Dim-Plus by Nature's Way 120 Capsule Dim-Plus 120 Capsule Product DIM-plus contains diindolylmethane a phytonutrient found in cruciferous vegetables including broccoli brussels sprouts cabbage cauliflower and kale. Unlike other plant nutrients such as soy isoflavones diindolylmethane has unique hormonal benefits. Patented Complex Enhanced Absorption Extra Cruciferous Vegetables Suggested Use As a dietary supplement Take 2 capsules daily with food. (Men) Take 2 capsules twice daily with food. For
List Price: $ 39.99
Price: $ 20.45