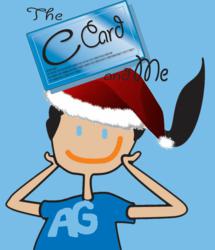 (PRWEB) November 29, 2012
The holiday season is here again and this year some have the particularly difficult task of coming up with a gift for a loved one dealing with cancer. One can search online and find a general list of ideas, but most are hoping for something a little more personalized, more thoughtful. The good news is there are some very specific, thoughtful and incredibly useful gifts to give this year.
There are some obvious choices out there, but if they really want to hit the mark then checking out the list prepared by Ali Gilmore cancer conqueror and author is a must.
Before anyone flocks to the malls (virtual or otherwise) however, here are some good-to-know things about someone going through chemo. For example they are extremely vulnerable to germs, so gyms, bars, restaurants and spas (even pedicures) are very risky ventures for them right now. The other thing to note is that they've got a weird taste in their nose and mouth. Their favorite foods will be forever ruined if they try to eat them right now, so avoid giving those as gifts. Hot sauce will be their new best friend at the table and tea rather than coffee. Bold, spicy, citrus and hydrating are the key words to remember when it comes to food and beverages.
Another good thing to know is that there are many different types of cancers, that involve different types of treatment and result in different side effects. For instance, not all cancer patients lose their hair and some actually gain a great deal of weight. With that in mind, this list focuses on the kinds of gifts that would be ideal regardless of the type of cancer or gender of the person.
Here's a preview of the first of the Top 12:
There seems to be a timeless and universal appeal to a good gift basket. This particular basket has a value that extends beyond those intended here and would be great for just about anyone looking to eat healthier. According to Frank Jasper, actor turned Acupuncturist and co-owner of Osani Holistic Health Care in Los Angeles, CA, there are certain foods and beverages that help to accelerate the body's ongoing process of detoxification. Detoxing is a vital part of recouping after each chemo cycle and once the patient is finished with chemo.
Start off by getting a good sized basket and some holiday colored cellophane wrap then stuff it full of any or all of these items:


    Sea salt—helps accelerate the detox process
    Reishi mushrooms
    Kelp—seaweed products
    Miso soup—as in a macrobiotic diet
    Brown rice
    Green tea or black tea
    High carotene vegetables: yams, squash, carrots, Swiss chard, or spinach; orange and dark green foods: sweet potatoes, winter squash, beets, kale, collards, or chard
    Brassica vegetables (cabbage family): cabbage, broccoli, cauliflower, Brussels sprouts, arugula, turnips, radishes, mustard greens, or bok choy. These are particularly beneficial for their radio protective effects and ability to help repair radiation damage.
    High nucleotide content foods that assist in cellular repair: liver, sardines, mackerel, and anchovies
    Olive oil
    Beans and lentils
    Bananas—for potassium, if needed
    Water—Alkaline water and Mineral water are most effective.

Foods to Avoid:

    Sweets—candy, soda, pastries, etc.
    Wheat and wheat products
    Limit alcohol and coffee intake (tea tastes better right now anyway)
    Grapefruit – this fruit is totally taboo while going through chemo, because it interferes with the effectiveness of the drugs.

Bonus Items:

    Fresh ginger (for nausea) and lemons (to cut through the chemical taste/smell)
    A bottle or two of some favored hot sauces
    Peppermint and other soothing organic teas
    Some inspirational cancer survival stories like The C Card and Me or The Cancer Survivor's Club

Don't miss the rest of Ali's top 12 list of great gifts. Find them at http://www.theccardandme.com, beginning December 1st, 2012.
About Ali Gilmore
Ali Gilmore is a freelance photographer, singer/songwriter, professional geek and author of The C Card and Me – How I beat stage IV cancer (to a pulp). Originally from Seattle, Washington, she now resides in the coastal town of Oceanside, California. Discover more about Ali at: http://www.agthatsme.com
###
Question by cik cik pogodi: How can i get abs in a month?
Im trying to get abs for the summer. i am 15, 6'5″, about 205-210 lbs. what can i do to get abs? i was never really fat i was just a lil thicke than i sprained my ankle while i was at a combine and i was not allowed to do any kind of cardio for bout 2 months and than i got up to about 225 lbs than i went on a diet and dropped down to my current weight. now i just wanna get a flat stomach. doesnt have to be a bowflex body kinda thing, just a lil 6 pack for the summer! any good/easy diet plans i can do? i have already started doing things like cardio for 1 hour a day and i do crunches/sit ups at night. what are better things i can do?
Best answer:
Answer by Casey Longo
Your muscle fibers can only grow every 6 weeks. You need to do decline situps and eat healthy. Eat lean foods like chicken breasts, broccoli, sprouts, fish. Stay away from breads, grains, and pasta. No candy, no soda. Do squats twice a week. alot of people don't know that squats cause natural testosterone production (ingredient for steroids). Squating will cause your muscles to grow faster. Good luck
Know better? Leave your own answer in the comments!
Do you need to know that Kale is high in Vitamins A, C and K, is a good source of iron and calcium and packed full of antioxidants, such as carotenoids and flavonoids! Of course not! All you need to know is this pouch is a delicious blend of organic healthy vegetables and fruit that the little ones will eat up and ask for more
Recommended age: 6 months and up
Made in the USA
This product meets our criteria for natural because it is made primarily of natural ingredients with minimal processing. Natural ingredients are extracted directly from plants or animals as opposed to being made synthetically.
List Price: $ 29.98
Price: